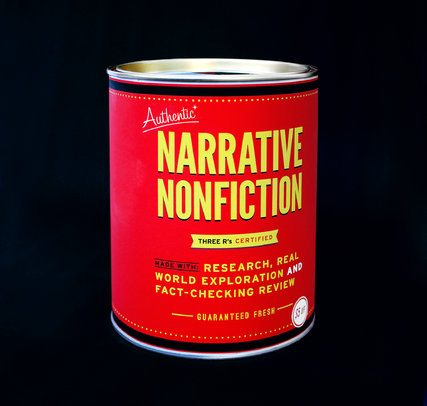 Hey essayists, creative nonfictioneers, prose poets… we want to hear from you! If  you're based in or near Manchester and like the idea of getting up onstage and reading your work in front of people, make yourselves known to us. We at The Real Story are in the beginning stages of organising an occasional series of live nonfiction nights in Manchester.  Ideally we'd like to feature people who've contributed to the site alongside both new, unpublished writers of nonfiction and seasoned pros. Nothing too formal, just original true stories performed by the writers. We're also looking for people to record their short nonfiction works for occasional podcasts, so if you're into that idea, let us know.
Our first event should be happening in the new year, and if you'd like to be involved or find out more, email Kate and Nija at info@openstories.org.
Image via The New York Times.