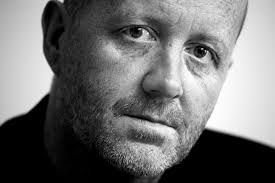 We're pleased to announce the third live edition of The Real Story will feature headliner Michael Symmons Roberts: Forward, Costa and Whitbread Prize-winning poet, Professor of Poetry at MMU and co-author of essay collection Edgelands. Also on the bill are novelist Marli Roode, writers Adam Farrer and Nick Thompson and co-hosts Kate Feld and Nija Dalal-Small. The event takes place on Wednesday August 19 at Gullivers in the Northern Quarter. Doors 7:30pm,  and the event begins at 8. No tickets are needed and you can pay what you wish. Join us for the night that's getting everyone in Manchester talking about creative nonfiction.
More about our performers and what they'll be reading:
MICHAEL SYMMONS ROBERTS' poetry has won the Forward Prize, the Costa Poetry Prize and the Whitbread Poetry Award, and been shortlisted for the Griffin International Poetry Prize and the T.S. Eliot Prize. His broadcast work includes 'A Fearful Symmetry' – for Radio 4 – which won the Sandford St Martin Prize, and 'Last Words' commissioned by Radio 4 to mark the first anniversary of 9/11. He has published two novels, has written extensively for opera, and is Professor of Poetry at Manchester Metropolitan University.
His nonfiction book, Edgelands: Journeys Into England's True Wilderness (written with Paul Farley) is a series of lyrical essays exploring the liminal landscapes around urban centres and developed areas, the in-between places where "our slipstream has created a zone of inattention." Writing in The Guardian, Robert Macfarlane said of it "this book is a delight: witty and wryly contrarian." Michael will be reading an extract from Edgelands and another essay.
NIJA DALAL-SMALL is the co-host of The Real Story. She writes nonfiction and produces radio documentaries for the BBC, and runs the In The Dark Radio series in Manchester.
ADAM FARRER is a columnist, short story writer and spoken word performer whose work has been published on The Real Story and as part of National Flash Fiction Day 2015. He'll be reading a piece about being haunted by high school bullying and the lengths that it pushed him to.
KATE FELD is the co-host of The Real Story. She writes both nonfiction and short fiction and won the Flashtag Short Short Story Slam in 2014. Her work has appeared in the Flax creative nonfiction anthology Mostly Truthful and is forthcoming in Neon. She's reading a story about libraries.
MARLI ROODE is the author of Call It Dog (Atlantic, 2013) and is currently finishing her second novel, Subject, Object. She prefers always to do the thing that makes for the best story, rather than the best thing to do. She will be reading a story about about what happens when www-you meets IRL-you.
NICK THOMPSON writes non-fiction and fiction, not all of which is about heavy metal or professional wrestling. He will be reading a story about the logistics, anxieties and humiliations of IVF from the male perspective.
To stay up-to-the-minute with The Real Story and the finest nonfiction news, follow us on Twitter @realstoryuk